Over 40 Years as Industry Leaders
Founded in William. L. Tiner's family home in 1979, WLT knows claims administration software — we've been perfecting it for more than 40 years. As the technology and employee benefits industry evolved, so did we. Today, we stand as a leading provider of advanced benefits administration and claims adjudication systems for Insurance Companies, Government Employee Plans, TPA's, Cost Containment Companies, and Self-Administered Groups. With WLT Software's exclusive and proprietary suite of services, our clients are instantly connected – and stay connected – to the industry's most comprehensive, compliant, and automated benefits administration solutions.
To provide the most comprehensive, automated, benefits administration solutions to meet our clients' growing needs today, tomorrow, and far into the future.
Through ongoing personal development of our staff and continuous improvement in our facility and systems, we will always exceed the highest expectations of our clients.
To be the clear choice for all benefit administration needs, from large to small, within a rapidly evolving marketplace.
We could tell you more about the quality of our services, but we think it would be best to let our clients tell you themselves, in their own, unedited words.
Lori, Director of Operations
"WLT customer service has helped our organization countless times. They are very approachable and always willing to assist. It feels like family helping family."
Frank, MHP/Health Plan Administrator
"I've worked with WLT for 15 years now. Every member that I have come across has always been very helpful and responsive with all the requests we've made due to this ever-changing industry. I feel like we've become a real 'team' and they've always gone over and beyond to help us achieve our goals. I really appreciate the follow-up from members to ensure we received what we requested and are happy with the outcome."
Steven, IT & Vendor Relations Director
"The customer service from WLT is very polite and courteous. They don't leave you hanging for hours, they talk to you like a real human being, and they actually care about how you are doing. For me, it's refreshing to call in and talk to any of their staff because I always know I will end the call on a happy note-even if something is wrong. While it always seems like a testimonial contains all these 'happy narratives', I'm sure that once any client or potential client actually meets or talks to the staff at WLT, they would instantly know that this is an authentic one. Great Job!"
We are WLT
A team you can count on.
We could not serve our clients the way we do without an outstanding team that deeply understands benefit administration needs, and works hard to ensure our clients get the most out of their systems.
Join the team renowned for world-class client service and tech support.
Industry-leading partners
We partner and collaborate with several industry-leading organizations, firms, and providers. Doing so ensures our clients have consistent access to the broadest spectrum of features and capabilities possible, helping lead them to the most impactful and lasting results.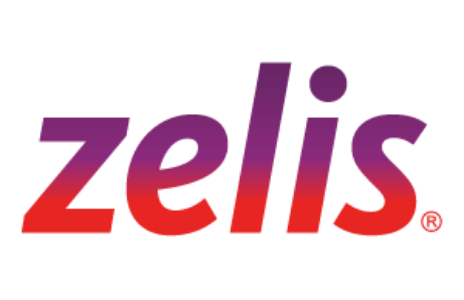 Zelis Healthcare is a healthcare information technology company and market-leading provider of integrated healthcare cost management and payments solutions, including network analytics and design, network access and cost management, claims cost management, and electronic payments to payers, healthcare providers, and consumers in the medical, dental, and workers' compensation markets nationwide.

Planwatch is a product of ProServe Health Informatics. It was developed in 2005 by company co-founders who recognized both the need and the solution for an economical, user-friendly, high-level data analysis, web-based reporting, benchmarking, disclosure, and plan modeling tool for the payor community. Planwatch examines historical, current, and future health plan dimensions, integrates, combines, and compares pharmacy and medical costs, identifies cost drivers and performance metrics, and provides tested solutions to minimize plan expenditures.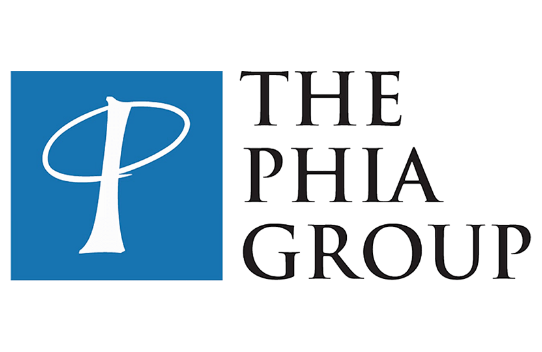 The Phia Group provides healthcare cost containment techniques for consulting, legal expertise, plan documents, subrogation & overpayment recovery, claim negotiation, and plan defense to control costs and protect plans.

Ringmaster Technologies ("RMT") has created Stop-Loss quoting and policy administration workflow solutions that are designed to dynamically integrate with mission-critical systems already in place. Their mission is to augment these systems and improve administrative capabilities using smart contracts, advanced data analytics, and customizable workflows.

FAIR Health is an independent, not-for-profit organization fielding the largest commercial healthcare claims data repository in the United States. Today, several of the largest payers in the marketplace use FH data as their primary resource to develop UCR for out-of-network claims.

Excelsior Solutions is one of the largest pharmacy consulting firms in the United States. With over 27 million covered pharmacy lives currently under management, Excelsior Solutions provides many industry services.

A&G Healthcare provides best-in-class features and solutions for Advanced Error Detection, Medicare Reference-Based Pricing, and Out-of-Network. Their expertise in the payment integrity industry since 1995 shows a proven track record of saving millions of dollars every year in medical claims billing.

AmWINS Rx employs a patient-centric approach to control rising prescription medication usage and costs. Their belief is in offering customized programs to help patients receive the appropriate programs and services necessary to improve health outcomes and satisfaction.

ECHO® is an insurance technology company focused on removing complexity and costs from payment processing. We save our customers over $1 billion dollars per year through comprehensive management of the claim payment process and by providing access to the ECHO Payment Network, the industry's largest network of insurers and service providers. ECHO settles over 330 million claims and distributes over $100 billion in payments securely across the ECHO Payment Network annually, and proprietary ECHO technology keeps policyholders and service providers covered by ensuring payments are sent in the manner they prefer.

Oracle Cloud is a cloud computing service offered by Oracle Corporation providing servers, storage, network, applications, and services through a global network of Oracle Corporation-managed data centers. The company allows these services to be provisioned on-demand over the Internet.

Prime Health Services is a leading national medical cost containment company that offers a full spectrum of services, including a Preferred Provider Organization ready for access, and other cost containment solutions.

JMS and Associates is an information management company that provides resource augmentation services to the health care community. Our assembled talent of proven industry experts is the mainstay of the JMS management team, providing an abundance of solutions for various types of businesses, with solutions such as mailroom/scanning, offline data conversion to EDI, document image hosting and retrieval, online data entry, and more!

Context4 Healthcare is a data product company, with a focus on codes.

Change Healthcare is a catalyst for a value-based healthcare system. They are a healthcare technology company that offers software, analytics, network solutions, and technology-enabled services to help create a stronger, more collaborative healthcare system.

BASELoad helps healthcare payers radically reduce costs and improve processes through services, tools, and programs in matching, correcting, and utilizing medical provider data. They help with EDI Adjudication, 1099 Filings, Market Data, and more.

Alegeus is an industry-leading benefit & payment solutions provider, helping their clients succeed in a rapidly changing marketplace, with the industry's largest & most comprehensive consumer healthcare funding platform.