Values
Through ongoing personal development of our staff, and continuous improvement in our facility and systems, we will always exceed the highest expectations of our Clients.
Vision
To be the clear choice for all benefit administration needs, from large to small, within a rapidly evolving marketplace.
Mission
To provide the most comprehensive, automated, benefits administration solutions to meet our Clients' growing needs today, tomorrow, and into the future.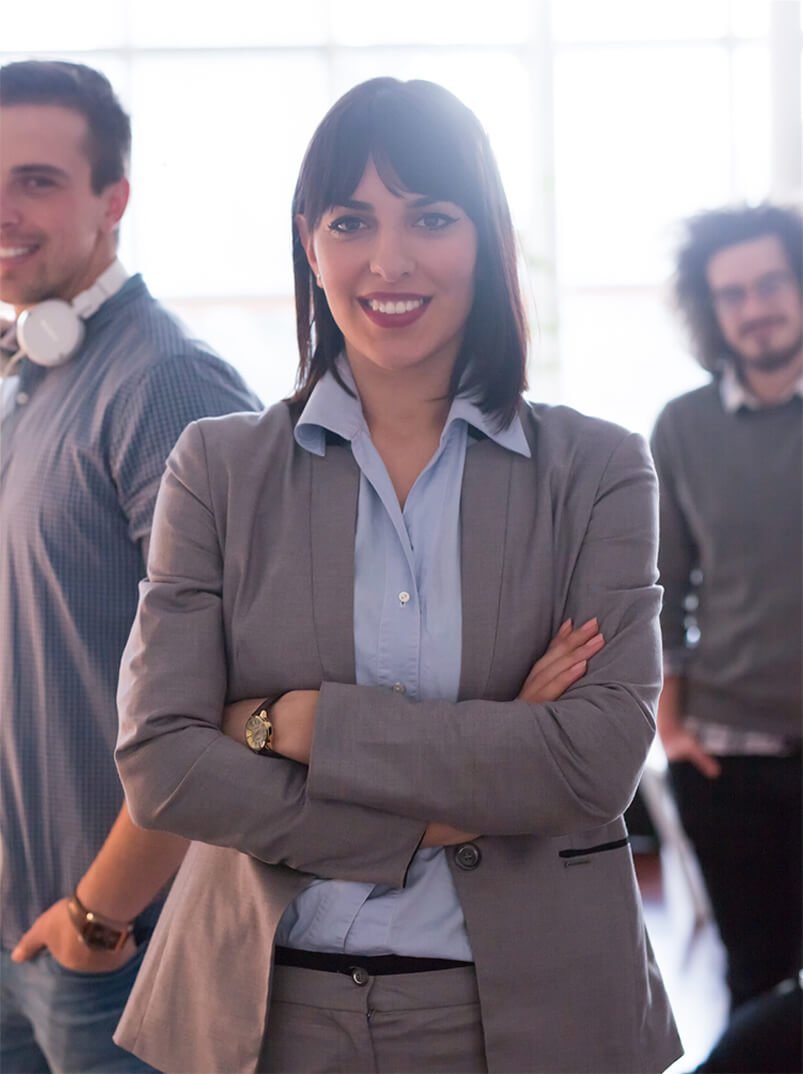 We Are WLT
Since 1979, WLT Software has established itself as a leading provider of advanced benefits administration and claims adjudication systems for Insurance Companies, Government Employee Plans, TPAs, Cost Containment Companies, and Self-Administered Groups.
With the ever-changing landscape of the benefits administration industry, our Clients always need to be on the cutting edge of technology and nobody understands that better than WLT Software. Over the years, this has helped our Clients position themselves to not only win new business, but to retain it as well.
A Team You Can Count On
We could not serve our Clients the way we do without an outstanding team that deeply understands benefit administration needs, and work hard to ensure that our Clients get the most out of their systems.
Shelley Van Etten

President / CEO

As President and Chief Executive Officer, Shelly is responsible for overseeing WLT's daily business operations and working closely with Senior Management to provide financial and operational leadership to the entire WLT Software team. A part of the founding family of WLT, prior to joining, Shelly spent 10 years in the accounting and finance industry. In 2002 Shelly began her career with WLT software as an implementation specialist assisting clients with training and configuration. Her accounting background contributed to her promotion to CFO and in 2017 Shelly was promoted to CEO.

Chuck Brooks

Executive Vice President & CMO

Charles Brooks is the Executive Vice President and Chief Marketing Officer and is responsible for business development, sales and marketing strategies, and new business procurement. He joined WLT in 1992 and is a member of WLT's founding family.

Bill Younker

Senior Vice President of Systems Development & COO

As the Senior Vice President of System Development and Information Technology and Chief Operating Officer, William (Bill) Yonker is responsible for overseeing and managing all of WLT's software, technical teams, and is our chief systems architect. Joining the WLT family in 1989 as a programmer to then Manager of Programming in 1991, Bill has led the evolution of WLT's platforms from its origin on IBM mini mainframe to its current Oracle Cloud-based program. In his career with WLT, he has not only led company development to meet the requirements of various legislative mandates such as HIPAA, HITECH, ACA, etc. but has also excelled in creating custom solutions for our Client's that help them innovate and maintain a competitive advantage.

Jeannette Gallardo

Vice President Of Client Services

Jeannette Gallardo is WLT's Vice President of Client Services and Support. Joining the WLT family in 1993 with 17 years of vast experience working with Third Party Administrators (TPA's) and Insurance Companies, Jeannette brought to the company a wide array of knowledge and well-rounded solutions. Daily, Jeannette provides strategic leadership and oversees the consistent operation of our Client Services Team. She plays an imperative role in client retention by maintaining open lines of communication with WLT clients via phone/email communication, status checks, and open ticket reporting. Jeannette's past TPA experience, coupled with her years of CSR management here at WLT Software, provides our clients with a "real-world" understanding of the needs of their organization.

Katie Stepro

Manager Of Implementation & Quality Assurance

As part of the team since 1994, Katie Stepro is the VP of Compliance & Implementation and is responsible for developing and implementing new corporate compliance policies as well as managing new Client implementations. Daily, Katie works on transitioning Clients from many unique platforms. Her combined expertise with training, data analysis, and system design provides a solid foundation for guiding new Clients through the implementation process. Prior to focusing on new Client implementations, Katie spent several dedicated years training new and existing Clients on WLT Software. Her many years of implementation experience have provided her with an unmatched ability to analyze incoming Client data files and develop custom solutions for optimal Client onboarding.

Joe Torina

Director of Business Development

As the Director of Business Development, and a proud member of the WLT founding family, Joe ensures increased company revenue by identifying and developing new business opportunities and expanding WLT's brand presence across a vast array of industry channels and mediums. During his time with WLT, beginning in 2019, Joe has lead cross-functional teams, managed existing partnerships as well as scoped for new ones, and is consistently realigning and evaluating company business goals. Additionally, he collaboratively works with top industry service providers to deliver business partners' products and services to our client base.

Cindy Tierney

Manager of Product Development and Quality Assurance

Cynthia Tierney has been with WLT Software for over 15 years, with firsthand experience in Client Services, Implementation, Quality Assurance, and Product Development Cindy is an invaluable member of the WLT Team. Together, Cindy and her team, serve as the communication channel between Clients and/or Business Partners and WLT's development team. They work with individual Clients and Business Partners to assess the individual need for customization, what needs to be accomplished and how the customization could impact the system(s). Her team is also responsible for assuring that new or corrected programs and features function as designed and without error.
Industry-Leading Partners
Our Customer Service Team Is Top Of The Industry
We are proud of our outstanding team of customer service representatives. Always ready when you need them most, our team is always eager to hear your questions or concerns and will walk you through the best possible solution.
Don't take our word for it, hear it from satisfied clients themselves:
"The customer service from WLT is very polite and courteous. They don't leave you hanging for hours, they talk to you like a real human being, and they actually care about how you are doing. For me, it's refreshing to call and talk to any of their staff because I always know I will end the call on a happy note – even if something is wrong."

—Steven,
IT & Vendor Relations Director

"Through the years, WLT has worked to keep their software updated and running smoothly. Whenever we have any issues Client Services is prompt on addressing the issue at hand. Client Services at WLT feels more like co-workers than a vendor."

—Ron,
Database Administrator & Data Report Writer

"WLT customer service has helped our organization countless times. They are very approachable and always willing to assist. It feels like family helping family"

—Lori,
Director of Operations / Marylou, Vice President