Discover the Power of Universal Solutions
As the health space and government regulations continue evolving every day, turnkey solutions that are comprehensive, proven, and future-facing are not only valuable – they're necessary.
With WLT Software's exclusive and proprietary suite of services, our clients are instantly connected – and stay connected – to the industry's most comprehensive, compliant, and automated benefits administration solutions.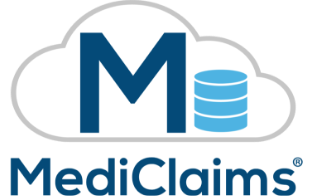 Claims management software
MediClaims' administration and processing capabilities encompass a range of benefit and claim types, from Standard Medical, Dental, Vision, and Prescription Drug, to FSA, HSA, HRA, COBRA, Disability, and HMO Capitation.

WLT's MediConnX web portal provides employers, providers, payers, and brokers with on-demand access to the data and services they need, reducing customer service costs and allowing for dynamic automation of enrollment, member registration, call tracking, and more.

Web Portal 2.0, Powered by Talon
MediConnX360 is our advanced web portal, providing the same services found in MediConnX, but with increased performance, benefits, and features, including comprehensive transparency compliance and a price comparison tool. MediConnX360 is powered by TALON, an industry leader in providing healthcare solutions.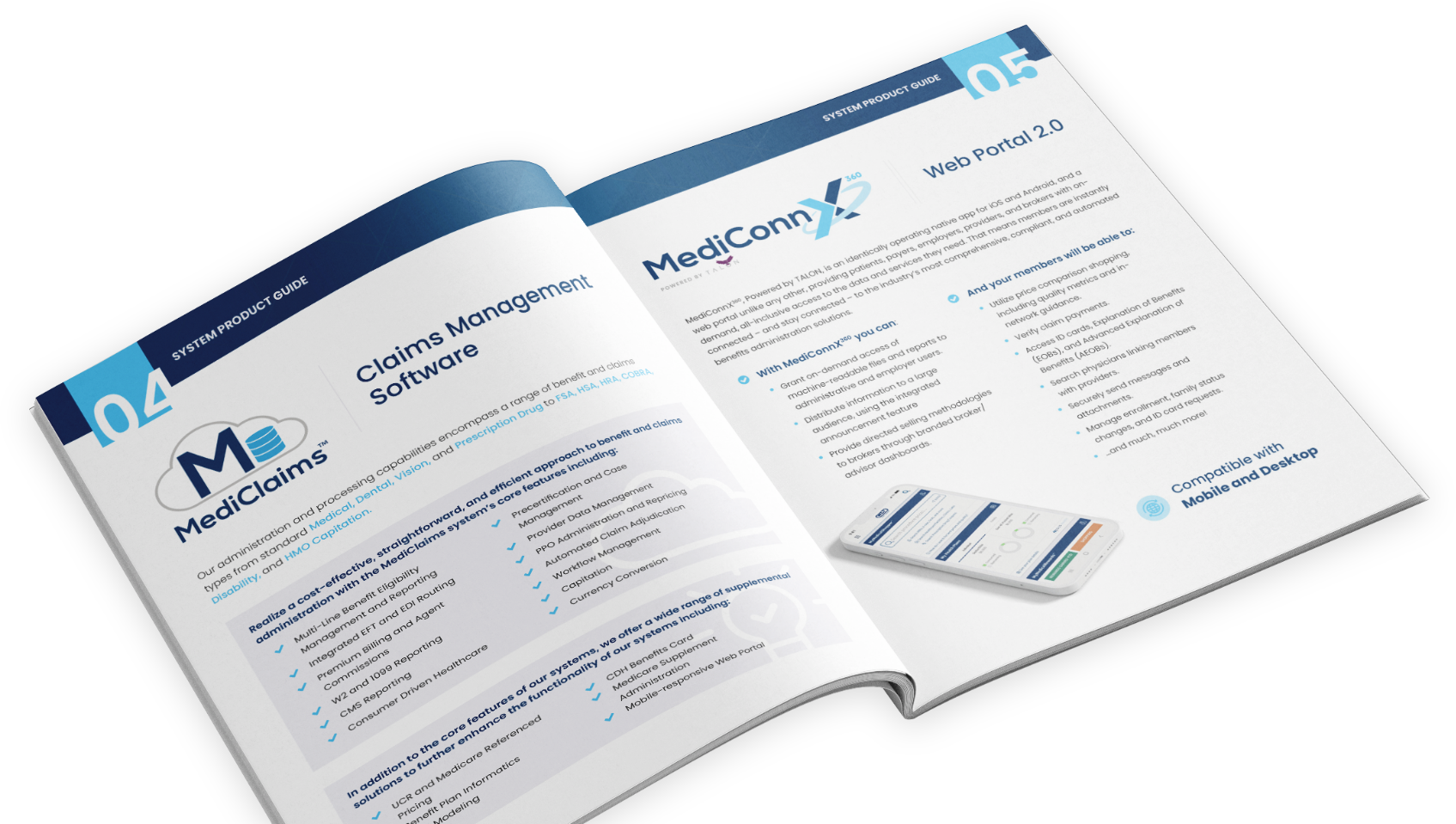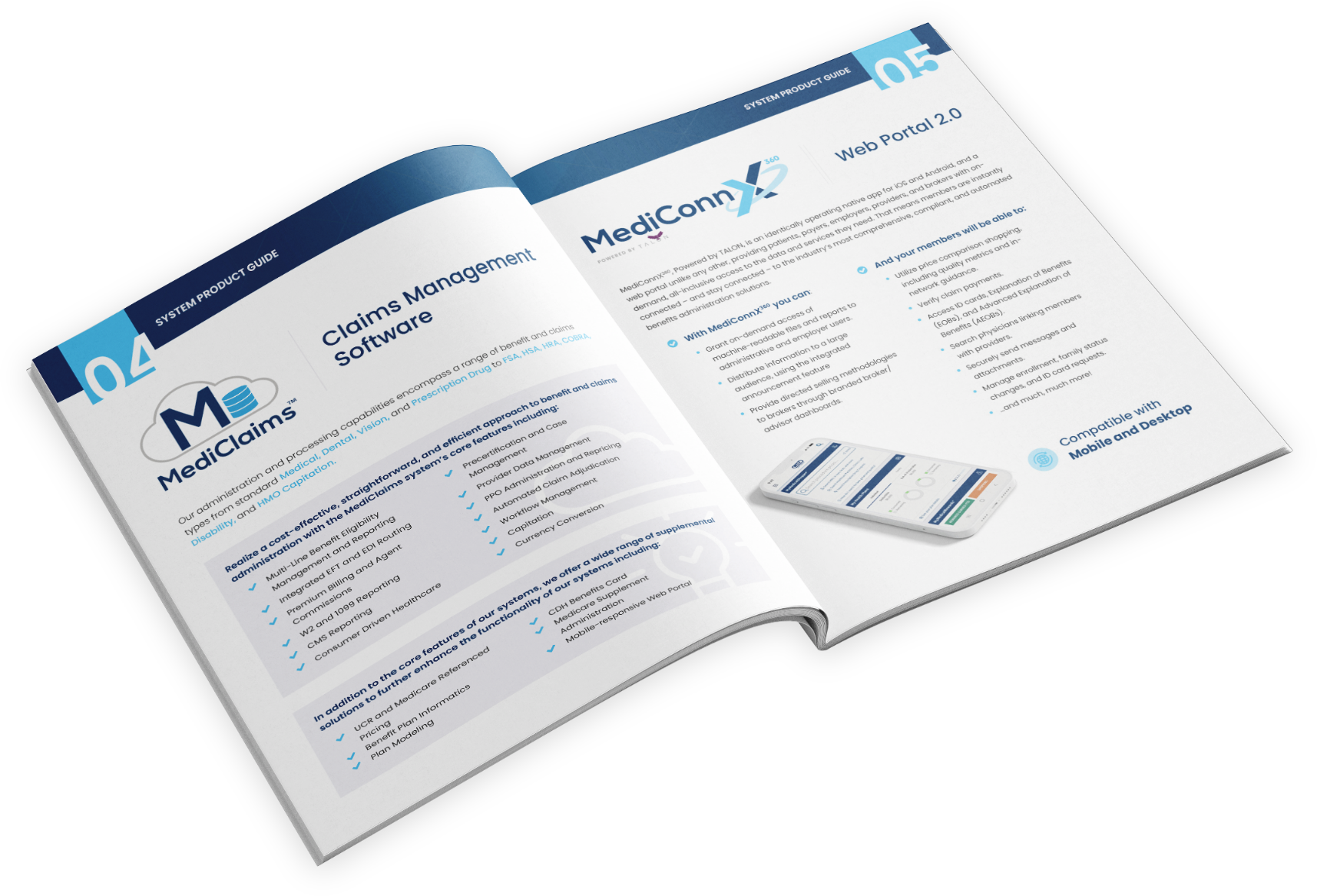 Download Our Full Product Guide
Thanks, click below to download your Broker Toolkit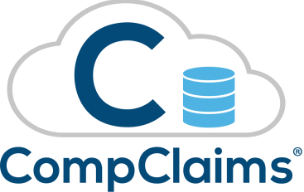 Workers' Compensation Payment, Administration, and Billing System
Utilized to track and pay both partially and fully insured workers' compensation claims. CompClaims is used by TPAs, Government Entities, Corporations, and more.

Workers' Compensation Web Portal
Provides patients, payers, employers, providers, and brokers with on-demand access to the data and services they need to track, administer, and pay workers' compensation claims.
Cutting-Edge Technology Isn't Optional. It's a Requirement.
We understand the impact that technology can have on a business—and how essential it is that the technology you depend on stays ahead of the curve. Eliminate unnecessary costs by providing better accuracy, transparency, and accessibility, today.